A massive thank you to everyone who attended our Great Legal Quiz on Thursday 8th November and to the wonderful Blacksmith and the Toffeemaker for hosting!
The evening was part of the Great Legal Quiz 2017, a national competition from the London Legal Support Trust held during National Pro Bono Week. Legal advice organisations around the country get involved and as with all the events the legal support trusts organise, and free legal advice charities take part and raise 100% of the funds for themselves.

The evening was a great success, with nine teams taking part raising £400 for our vital work. This was gratefully match funded by the generous Clifford Chance, doubling our total to £800!
Here's a photo of the fantastic winning team from Crisis.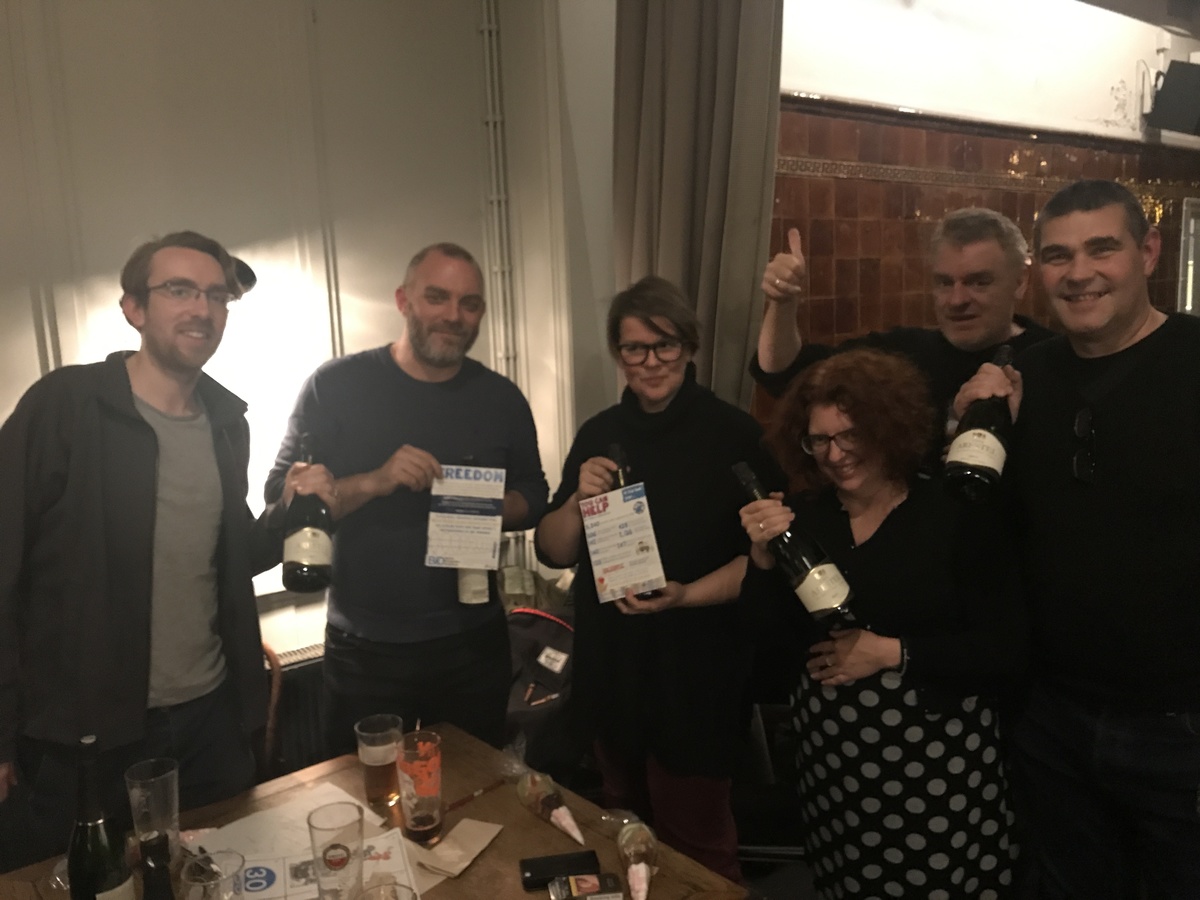 You can also read a great blog piece from the Wilsons team that took part here.

If you'd like to get involved in or attend future pub quizzes, or receive updates about our events and work, please contact [email protected].