Skip to main content
The Home Office has today admitted that it unlawfully detained and separated a father from his daughter, who was just days away from adoption when he was released.
In a court order approved by the High Court today, the Home Office finally admitted that they had detained the father unlawfully throughout his three-month detention, and agreed to pay the claimants £50,000 in damages.
BID submitted expert evidence to the Court, which showed that this case was not a one-off, but indicative of systemic failure in detaining and separating parents from their children.
"A litany of unlawful conduct"
The father was detained in prison and then an immigration detention centre, and separated from his three-year-old daughter, who was in care while he was unlawfully detained by the Home Office.

The Family Court ordered that she should be reunited with him but if he was not released in time, she should be adopted. The Home Office refused to release him, transferred him to a detention centre miles away so he could not see her, and opposed his applications for bail.
He was finally released after three months, just days away from his daughter being adopted. The Claimants' identities are protected by order of the Court and they are known as AJS (father) and AJU (daughter).
The Home Office then provided a bail address for AJS which was still many miles away from his daughter and imposed a daily curfew on him which made the Court-ordered plans for the family's reunion impossible. AJS and AJU issued judicial review proceedings.
Two days before the final hearing at the Royal Courts of Justice, the Home Office finally admitted that they acted unlawfully throughout in detaining and separating AJS from his daughter. They have agreed to pay the Claimants £50,000 in damages.
Not a one-off: separating parents from their children
BID's work supporting parents separated from their children by detention provided a rich seam of evidence that was presented to the Court showing that instances like this were not anomalies but were indicative of a systemic failure to treat the best interests of children as a primary consideration when making decisions to detain parents.
Despite admitting its unlawful conduct, the Home Office refused to apologise to the Claimants or to review its practices.

Janet Farrell of Bhatt Murphy Solicitors, who represented the Claimants, said:
"The litany of unlawful conduct in this case and how close this child came to the catastrophic outcome of adoption is truly shocking. The duty to treat the best interests of children as a primary consideration is too often subjugated to the perceived need to be tough on immigration, with devastating effects on the welfare of children and parents alike."
"We would urge the Home Office to take this opportunity to urgently review their practices and put corrective measures in place in order to protect families in the future."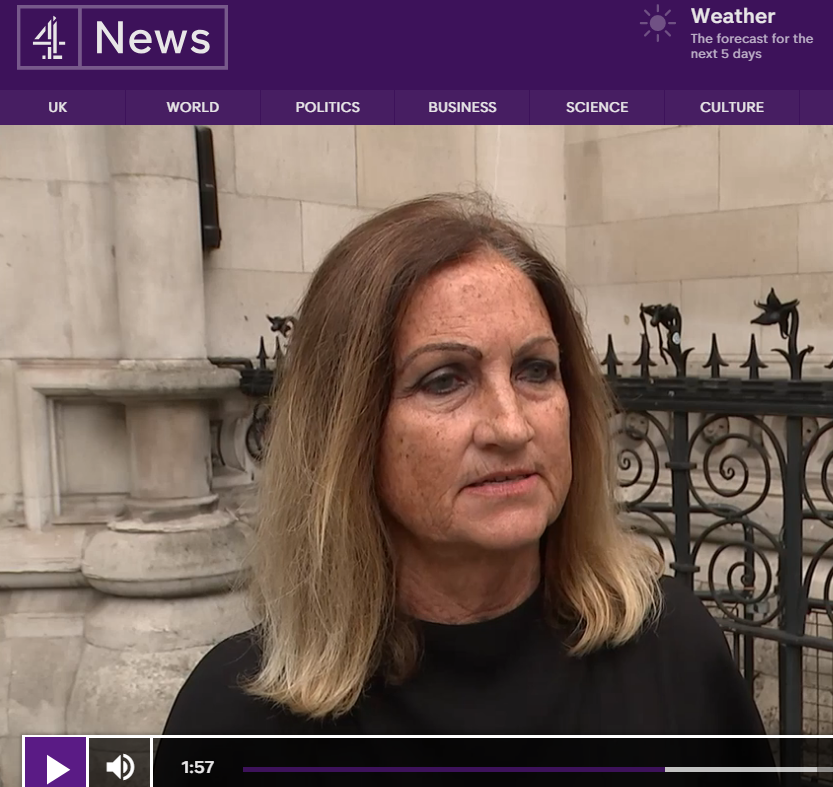 Celia Clarke, Director of Bail for Immigration Detainees, said:

"Time and again, we see cases of children separated from their parents in the name of immigration control - but we also see the devastating harm caused to those children by periods of separation.
In this case, the Home Office admitted that it breached its statutory duty to safeguard and promote the welfare of children and the family life rights of this father and child. But this is not a one-off.
We urge the government to bring to an end the deeply damaging practice of separating parents from their children for administrative convenience."
Sign up to our mailing list to keep up-to-date with BID's latest work on immigration detention in the UK.

Channel 4 News, The Guardian, The Independent and others have reported on this story.
Read the approved Order and Statement of Reasons on Bhatt Murphy Solicitors' website here
Categories: BID in the Media, Children and Families, Judgments