There are many ways to get involved in raising money for BID and we would be incredibly grateful for your help.
By raising funds to support BID's work, you will be helping us help more asylum seekers and migrants fight for their release on bail.
In recent years, people have taken part in sponsored walks, pub quizzes, and even the London Marathon and have collectively raised thousands of pounds for BID.
If you are feeling inspired to take part in an event for BID, we would love to hear from you! Contact Alison on 020 7456 9761 or email [email protected]
Here are some exciting upcoming events to get your teeth into...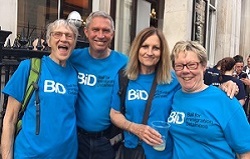 Saturday 27th October 2018
Join BID's team and you can walk – or run - the length of a marathon (26.2 miles) or a half marathon (13.1 miles) along the banks of the River Thames in this fantastic charity challenge event organised by the London Legal Support Trust. Find out more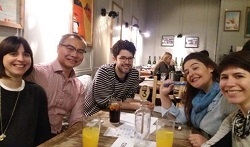 Thursday 1st November 2018, 6.00pm
We'll be holding one of our ever-popular pub quizzes at the Blacksmith and Toffeemaker pub in Clerkenwell. Entry is £5 per person and proceeds go to BID. You can book a table for your team by emailing [email protected]. We have fantastic raffle prizes lined up from Experience Days and Pophams Bakery among others.