Skip to main content
There are many ways to get involved in raising money for BID and we would be incredibly grateful for your help.
By raising funds to support BID's work, you will be helping us help more asylum seekers and migrants fight for their release on bail.
In recent years, people have taken part in sponsored walks, pub quizzes, and even the London Marathon and have collectively raised thousands of pounds for BID.
If you are feeling inspired to take part in an event for BID, we would love to hear from you! Contact Elisa on 020 7456 9750.
Here are some exciting upcoming events to get your teeth into...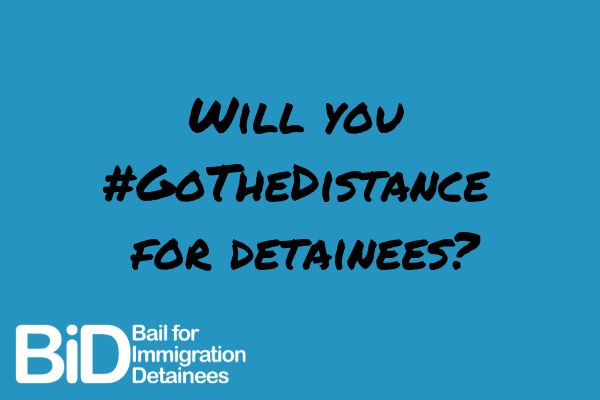 London Legal Walk
17th June 2019, London
Join team BID to #GoTheDistance for detainees and vital funds for our work providing free legal advice to people detained in removal centres across the UK.
---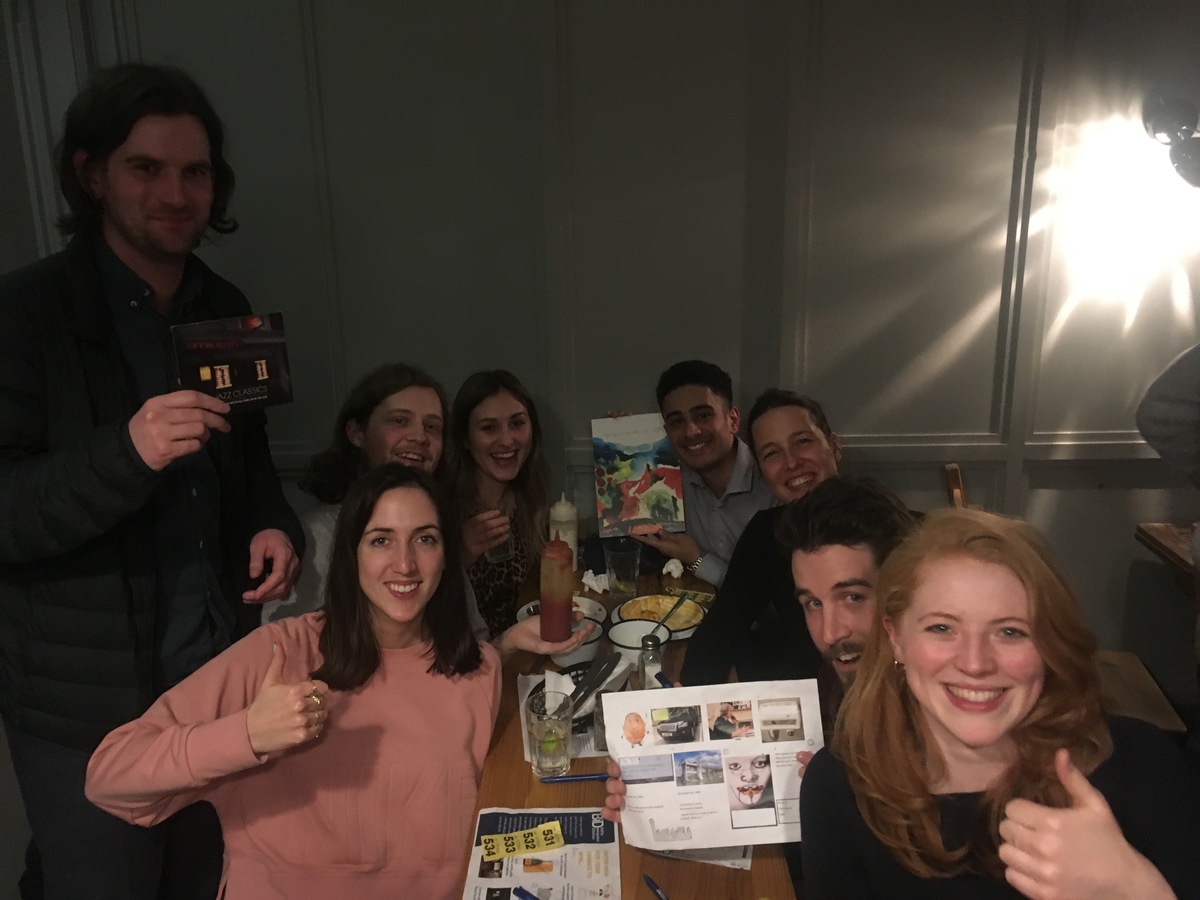 Refugee week pub quiz
19th June 2019, The Tokenhouse, Moorgate
We'll be holding one of our ever-popular pub quizzes during refugee week. Join us on 19th June at 7pm at the Tokenhouse to raise money for our legal advice services for immigration detainees
---
Download our fundraising resources...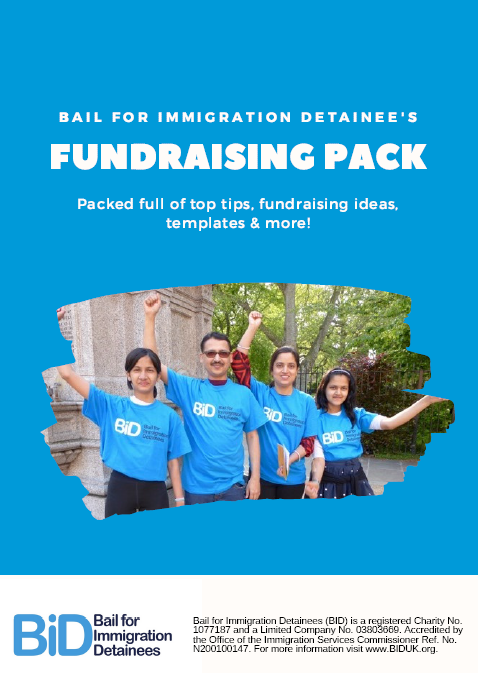 Fundraising Pack
Kick start your fundraising with our pack full of inspiration, top tips, templates and more.
---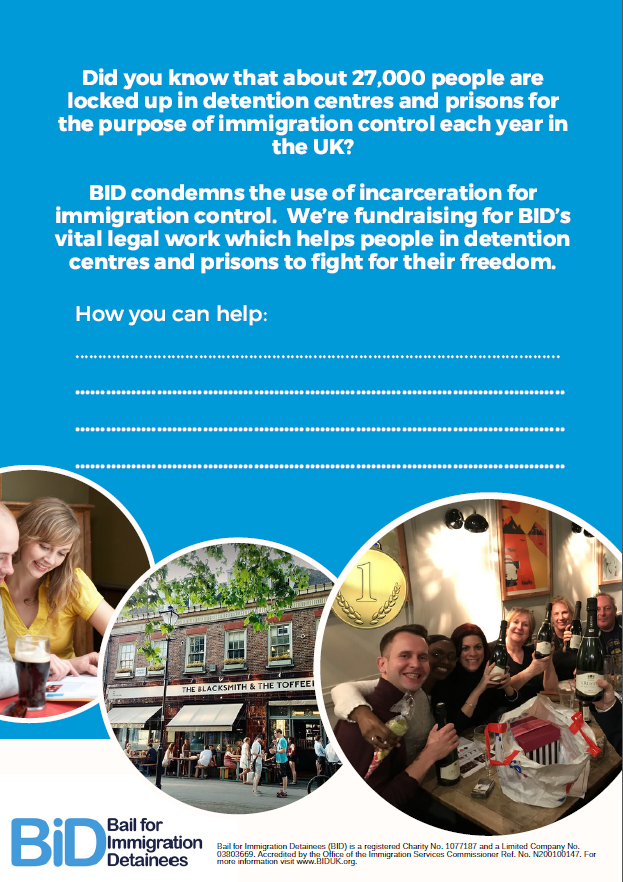 Poster Template
Be it skipping, baking, dancing or running, whatever you're up to download our poster template to promote your fundraising activity.
---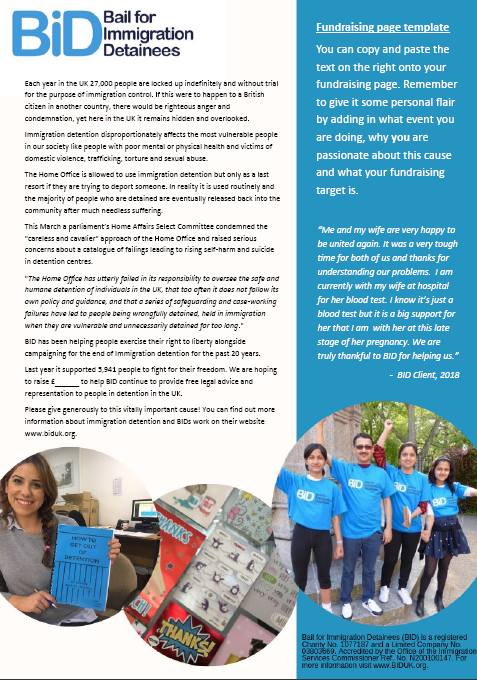 Fundraising Page Template Text
Your fundraising page explains why you have decided to support BID. You can use the template text in this document to help tell your story.
---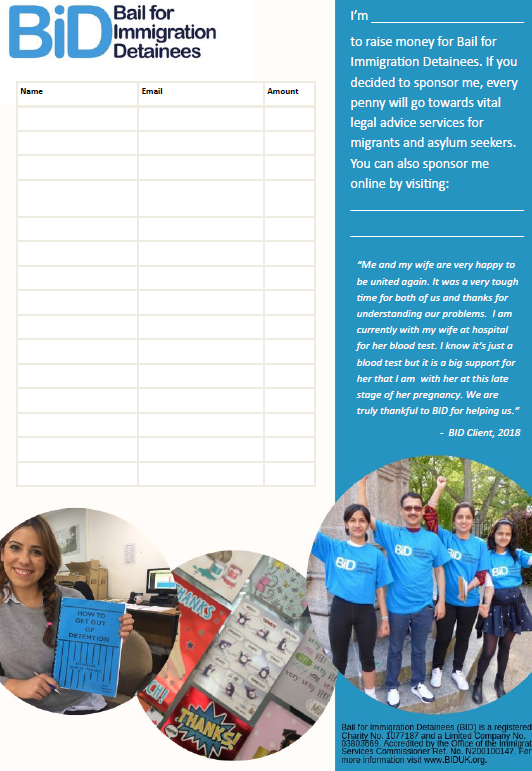 Sponsorship Form
If you prefer to fundraise offline, you can download and print our sponsorship form.